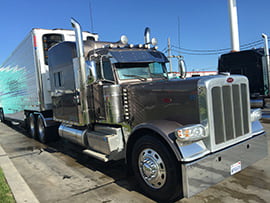 Refrigerated transportation is an important aspect of the logistics industry. If fresh produce or frozen products are not stored at their ideal temperatures while in transit, or if they do not arrive on time, then these products become unfit for public consumption and go to waste. This is why if you are in the food business and your products need refrigerated transport, you have to call on experts who take it very seriously.
Here at Western AG, we take your business seriously and we can help your business reach new heights. We have experience in both the agricultural industry and the transportation industry, and we utilize this to provide expert service. By collaborating with us, there is no need for you to settle for mediocre trucking companies in California. Call us today at 530-713-7901 for a free refrigerated transport quote and consultation.
More About Our Refrigerated Transport Services
Western AG offers refrigerated transport services. Although we transport all types of goods, our specialty lies in the cold chain transportation industry. We provide refrigerated trucking and transportation services for temperature sensitive and perishable items such as fresh produce, household goods, and frozen products. We also offer dedicated trucking services for routes from CA, OR, WA, ID, NV, AZ, UT, TX, NE, and IA.
We offer the following routes:
Local routes
I-5 routes
Long haul routes
Why Choose Us for Your Refrigerated Transport Needs
If your business needs temperature controlled or refrigerated transportation services, Western AG can provide you with the most sophisticated refrigerated transport system in the industry to ensure that you receive the best truck, driver, and route for the efficient delivery of your goods.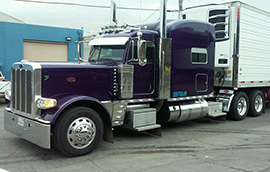 We ensure that our drivers' trucks are equipped with the best refrigeration technology there is and the ideal temperatures and humidity levels are maintained so that your goods arrive in perfect condition at their final destinations, fresh as the day you had them shipped.
We employ only the best people on our team. We are stringent and selective when it comes to our hiring process, so that only the best people transport your product.
Finally, we promise excellent customer service so that you are kept informed throughout the process of any shipment. You will know exactly where your goods are and when they will arrive at their destination.
Contact Us as Your Refrigerated Transport Company
At Western AG, we are not just providing you a truck and a driver for your refrigerated transport needs; we also help you improve your business' bottom line by providing you with top quality transportation service. We help you streamline your supply chain management by providing you with highly efficient equipment, trucks, and people. Our track record speaks for itself and it has allowed us to build a large customer base composed of small business owners who have trusted us with their livelihoods and products.
If you are looking for the best efficient and reliable trucking companies in California, look no further than us. Call us today or request your free quote online.