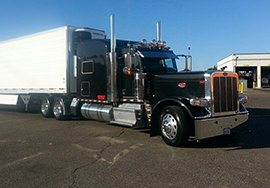 Producing top quality fresh produce and frozen products are challenging feats by themselves. Transporting them to your end consumers in optimal condition is an entirely different matter. If you are on the lookout for top quality refrigerated trucking companies in California that can handle all of your temperature sensitive shipping needs, look no further than Western AG.
Call us today at 530-713-7901 or contact us online to find out more about how we can help with all of our transportation needs.
Agricultural and Refrigerated Trucking Company Experts
Western AG is a leading refrigerated trucking company based in California that offers refrigerated transport and trucking services across the country. We can transport and deliver all types of goods and we specialize in the transport of fresh produce, frozen products, household goods, and other perishable items. Our refrigerated trucking company also offers dedicated services for routes in between CA, OR, WA, ID, NV, AZ, UT, TX, NE, and IA.
Our company was founded by two brothers, Imran Khan and Mohammad Khan. Unlike other refrigerated trucking companies, Imran and Mohammad hail from an agricultural background, where they are the 4th generation in the agricultural business. They were introduced to the trucking industry by their father, who started driving a truck in 1997. The brothers accompanied their father on local trips, and therefore, adapting to the trucking industry came naturally for the two brothers.
Our Commitment to You
Our mission is to become pioneers in the refrigerated transportation industry by providing the best customer service and building long term relationships with our carrier partners. What makes us a leader among refrigerated trucking companies is that our closely knit family background ties in with the values that we emphasize in our business practices. That is why we treat every member on our team and every client as family. By having us on your side, you are assured of good rates and consistent distribution of your goods all year round.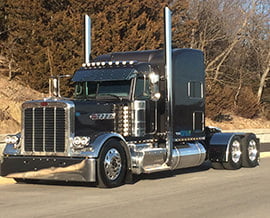 Our commitment to you includes the following:
Maintain a family like bond with all of our clients and team members
Provide safe and secure working conditions to ensure your goods arrive safely
Comply with state and federal regulations
Establish a great working relationship with other businesses that are in the same line of business
Provide the best service possible to clients, drivers, and owner operators
Provide a 24 hour assistance in any given situation
Learn More About Our Refrigerated Trucking Company
When you partner with our refrigerated trucking company, you are promised great service and competitive rates. Our fleet of trucks is ready to transport your refrigerated shipments safely and securely to their destination. You are assured that your goods will arrive on time and in great condition, so you can focus on managing other aspects of your business.
To find out more about our services and what makes us one of the leading refrigerated trucking companies in California or to request a quote, please contact us today.