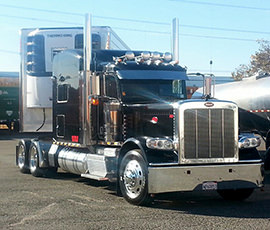 Are you a business owner looking to build a long term partnership with an established and competent refrigerated trucking company? Your search is over when you hire Western AG to deliver your goods. By partnering with us, you are assured that your fresh produce, frozen products, and perishable items will be promptly and efficiently delivered to their destinations.
Find out what makes us one of the top refrigerated trucking companies in California by getting in touch with us online or by phone at 530-713-7901 to request a quote or if you have any questions about any of our refrigerated trucking services.
Our Refrigerated Trucking Services
At Western AG, we are a refrigerated trucking company based out of California offering refrigerated trucking services all across the country. We help B2B and B2C businesses transport all types of refrigerated goods, especially produce, household goods, and frozen products. We also offer dedicated trucking solutions for routes between CA, OR, WA, ID, NV, AZ, UT, TX, NE, and IA.
Our refrigerated trucking services offer:
24/7 dispatcher
24/7 live temp monitoring/gps tracking
24/7 safety managers
Reefers updated every 2 years
Trucks updated every 3 years
Serving CA, OR, WA, ID, NV, AZ, UT, TX, NE, and IA
With our expertise in the agriculture and transportation business, we understand that your fresh produce, frozen products, and other perishable items require special attention and specific needs. We know how much effort you put in to manufacture or procure your temperature sensitive products, which is why we do not take their transport lightly. Whether you are a farmer shipping fresh produce such as fruits or vegetables, or a purveyor of perishable food items such as raw meat and poultry, you will have the peace of mind that comes with knowing your products are in good hands. With Western AG handing your transportation, you can focus on what you do best: managing and expanding your business.
We make sure to use only the best refrigerated equipment and to employ the most experienced professional truck drivers for every shipment. Therefore, you can rest assured that your products will be delivered with the same care you took in producing them.
Transportation Services to Move Your Business Forward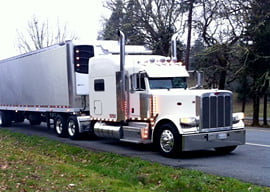 Our mission is to become a leading refrigerated food distributor in the California area by providing phenomenal customer service and building long lasting relationships with our carrier partners. Instead of buying your own fleet of trucks to move your own manufactured goods, you can hire us to do the moving on your behalf. Here are just a few of the benefits that your business will get when you hire us as your refrigerated trucking company:
Reduced transportation costs
Improved the delivery times of your products
Reduced liability as we protect your goods from loss and damage while in transit
Regular updates on the entire transporting process by our exceptional customer support team
Learn More About Our Refrigerated Trucking Business
What makes us one of the leading refrigerated trucking companies in California? We believe in family values. That is why we treat every member on our team and every client as part of the family. As a result, Western AG can transport your refrigerated goods safely and securely to their destination, and it need not cost you a fortune. For more information on our refrigerated trucking services, please contact us right away online or by phone at 530-713-7901 for a free quote.