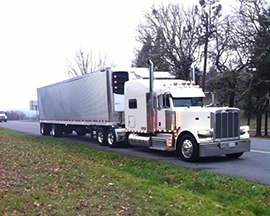 If you have always wondered what life is like out on the open road, then a trucking job might be the opportunity you have been waiting for. Western AG is expanding our business operations, and we are always on the lookout to hire highly motivated contract drivers and owner operators for our trucking jobs.
No matter where you are located in the US, you are welcome to work with us. We hire drivers with at least 5 years of a clean driving record, no tickets, and no prior drug use.
Feel free to call us for more information on the job opportunities we offer. You can also download an application using the link below and return this to us at mohammad@westernagincorporated.com.
About Western AG & Our Trucking Jobs
With our headquarters in California, western AG is a trucking company that provides refrigerated transportation solutions with routes primarily between CA, OR, WA, ID, NV, AZ, UT, TX, NE, and IA. Not only do we take care of our clients, we also take care of our drivers by providing them with excellent compensation, a great working environment, and safe, high quality equipment to work with.
When you take a trucking job with us, you are more than just a truck number. You become part of our family. By continuously equipping our people for success and maintaining our family focused culture and atmosphere, we bring out the best in our drivers, owner operators, and management. We also strive to maintain stringent safety standards with our equipment to ensure your safety while working trucking jobs with us.
Why Choose a Trucking Job with Us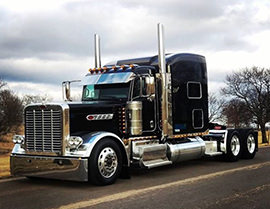 If you are not satisfied with the current trucking jobs that you see on job boards, then you should definitely consider our trucking jobs. Here are some of the benefits you will get when you choose to work with us:
Excellent pay per mile
Fuel card
Transponder
Strong relationship with brokers
24 hour phone support
Lay over pay
Apply for Our California Trucking Jobs
At Western AG, our drivers have played a huge role in defining our success in the refrigerated trucking industry. Therefore, we make it a point to meet the needs of our truck drivers and their families by providing them with a family friendly working environment.
If you are interested in our trucking jobs, you can start the application process by download and filling out our driver application form above. We look forward to having you join our team.